Business End
Puppy Costs
We sell both our male and female pups for $2,600. There is an additional $100 charge if the litter was born via C section. This price includes the 5.5 % Maine sales tax and a $25 spay/Neuter fee (an additional tax that Maine charges people encouraging them to get their pets fixed.)
This will be the price for the 2023 year.
* $100 may apply if the litter was born via C section.
$100. Deposit
Generally we ask for $100 deposit to hold a pup. This can be mailed to Daniel Mercer at 38 Church St. Scarborough Maine 04074. If you send us a deposit, be sure and place your contact information on a separate piece of paper with should also the litter you are requesting as well as preference of male or female or first available pup. Checks or money orders are accepted.
What is $25 the Spay/Neuter Tax?
The state of Maine is now asking all kennels to charge an additional fee of $25 to encourage people to have their pets fixed. This fee is refundable to you from Mermac Kennel if you show us proof of the procedure is done. The choice is yours as in most cases we sell our pups with open AKC registration.
Full AKC Registration
We generally sell our Bernese Mountain Dogs with full AKC registration but on occassion may only offer limited registration. If you are interested in showing or breeding please let us know so we can direct you towards the right litter or puppy. If you are interested in breeding we do ask that you have your dog hip certified and tested for any genetic issues before considering this. We also offer a stud service to those with qualified females. We would be glad to be a resourse for others that what to help this breed grow and remain strong.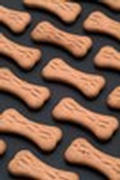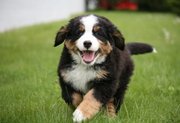 Health Guarantee
Our kennel offers a 1 year health guarantee in accordance with the state of Maine Statutes.
Puppy Food
We recommend Iams Puppy Chow in the yellow bag...for your Berners or some other high quality dog food. Bernese Mountain Pups grow very fast and you want to make sure they have a great balance of protien and other supplements.